Browse HR Jobs - South Australia
Location:

Adelaide, South Australia, Australia
Posted:

2nd July
Advertiser:

Toro Australia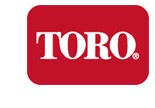 Lead the Australian HR team in the provision of Human Resources services, support and decision making expertise to all functions/businesses of Toro Australia/APAC to ensure a highly productive, motivated, trained and professional work force.
The Toro Company (NYSE: TTC) is a leading worldwide provider of innovative solutions for the outdoor environment including turf maintenance, snow and ice management, landscape, rental and specialty construction equipment, and irrigation and outdoor lighting solutions. With sales of $2.5 billion in fiscal 2017, Toro's global presence extends to more than 125 countries.
Location:

Adelaide, South Australia, Australia
Posted:

20th June
Advertiser:

Technicolor - Australia
Technicolor Academy supports the L & D initiatives for Technicolor's VFX Studios including MPC Film, Mr.X, Mikros and Mill Film around the world. With this significant growth Technicolor is due to open Mill Film operations in Adelaide, South Australia. This role is a new exciting opportunity for someone to develop, grow and implement Learning and Development strategies from the ground up and make this role your own whilst overseeing the growth and development of your L&D team of 4.