Browse HR Jobs - Workplace Relations - Queensland
Location:

Brisbane, Queensland, Australia
Posted:

11th May
Advertiser:

Australian Catholic University

- 974258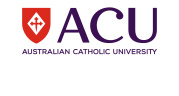 Lead and manage a national team
Implement employment relations and safety frameworks
Full-time continuing position based in North Sydney, Melbourne or Brisbane
Australian Catholic University (ACU) is an inclusive community which welcomes students and staff of all beliefs. ACU has over 2,500 staff supporting more than 34,000 students across eight campuses – Adelaide, Ballarat, Brisbane, Canberra, Melbourne, North Sydney, Strathfield and Rome.
Location:

Brisbane - City Fringe, Queensland, Australia
Posted:

26th April
Advertiser:

The Next Step - Brisbane

- 2717371
Senior IR/ER Advisor
Newly Created Role
Brisbane City Fringe
This large national organisation in the healthcare industry have a well-known presence in their field and are well respected. They pride themselves on delivering a great service to their customers across a number of areas and fully supporting their employees at all levels.