Employment Relations Adviser
Location:

Canberra, Australian Capital Territory, Australia
Posted:

10th January 2018
Advertiser:

Christian Schools Australia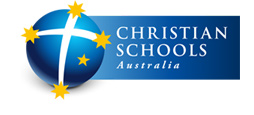 Christian Schools Australia, a growing fellowship of independent Christian schools is seeking a Staff Relations & School Support Officer to serve participating Christian schools, primarily in NSW and ACT, through the provision of employee relations support and advice from a Christian perspective.
The position will also have a national role in assisting CSA schools in the areas of employee relations, governance and advocacy support. The position is initially for a three-year term and provides a great opportunity to grow and develop your skills in a very 'customer engaged' role.
The successful applicant will have:
Christian faith and well-grounded Christian worldview
Deep understanding of the Fair Work Act and associated legal context for employment relations
Background in employment relations support
Outstanding written and verbal communication skills
Demonstrated ability to network and form relationships with key stakeholders, including senior leaders in participating schools
Professional presentation and demeanour
Applications will address the criteria outlined in the position specification in the information pack.
Email
hyang@csa.edu.au
to be forwarded a copy.
Applications close:
2 February 2018 at 12 noon