Head of People & Culture - Global responsibilities
Location:

Melbourne CBD, Victoria, Australia
Posted:

10th September 2018
Advertiser:

Ocean Software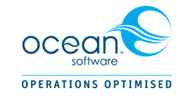 True generalist role working with the CEO and Leadership team
Australian SME - Exporting to Global Markets
Attractive package $140K
Ocean Software is a local and international success story, selling our products and services to 14 countries including; France, Belgium, Finland and Canada.
We are providing clients with world-class technology solutions and services. We have a strong reputation for delivering software products and engineering services to customers locally and overseas.
We are a 20 plus year Australian family owned business experiencing a period of growth and due to continued domestic and international expansion, Ocean requires a newly created Head of People & Culture.
P & C position based in the head office in the CBD Melbourne, Victoria.
The purpose of the Head of People and Culture will be to lead and provide support, advice and direction to the executive leadership team on all aspects in regard to people and culture globally.
This is an autonomous end-end generalist position and as such requires a proven, competent and commercially astute professional to lead the direction of all human resources initiatives to ensure alignment with the company vision, strategy and values.
We have a head-count of approximately 80 globally (staff in Australia, UK and Canada) and are growing. The newly created head of P & C role will lead the function and take ownership of all people related matters for the business.

Key Objectives:
With the executive leadership team, define and deliver a strategic program that aligns the business to the organisation's purpose, brand promise and customer cause.
As a member of the leadership team, you will facilitate and assist the change management required within the business to ensure that the overall objectives and purpose as a business are being met
End to end recruitment for Ocean globally
Champion and embed the Ocean Company Values across the business
Nurture a positive working environment and guide the evolving culture
Develop and implement initiatives that support employee engagement in line with best practice
Lead the learning and development function of the business including developing a company wide professional skills framework that leads to career pathways for staff
Implement a competency-based learning and development framework
Ensure the HR services are compliant with IR, ER and OHS and relevant legislation
HR payroll processing for Australian based staff
HR administration including drafting all global employment contracts ready for signature by the CEO.
Monitoring key employee dates such as probation review and end dates and end of contracts.
Ensuring all organisational charts are updated on an ongoing basis.
HRIS database management ongoing
Your new role:
Reporting to the CEO, this is a role for either a seasoned HR professional or a high-performing HRBP level candidate. The position requires a strong generalist, who can provide support with employee life-cycle management, annual staff and salary reviews, white collar recruitment, employee relations, payroll and HRIS administration, policy and procedure implementation and training/development.

What you'll need to succeed:
To be considered you will possess a tertiary qualification in HR or a related discipline, the right candidate should have strong experience working in a standalone role and knowledge of all functions in HR, with a history of success managing change projects and all round generalist experience. Previous experience in a growing small to medium-sized business, preferably in IT or professional services sectors. Previous experience leading and facilitating change management/transformation programs is highly desirable.
You will be driven to succeed and have excellent stakeholder management skills, with the ability to engage and consult with all stakeholders.
To apply please send both a cover letter and resume to julianne@meydangroup.com.au
To find out more about us visit our website; www.ocean.software
Click Here to Learn About Our Latest Customer – French Defense