HR Business Partner
Location:

Newcastle, New South Wales, Australia
Posted:

1st December 2017
Advertiser:

University of Newcastle

- 3449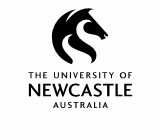 An amazing opportunity to join UON
Coach leaders and drive a high performance culture
Full time role at Callaghan Campus, Newcastle
Vice-Chancellor's Division, Human Resource ServicesUniversity of Newcastle
Reference ID #3449
About UON
UON is a rewarding, stimulating and supportive place to work. We are recruiting world class academic and professional teams who are committed to working with the University to delivery our vision, and we will support them to excel in their fields of excellence.
About the Role
The HR Business Partner provides a direct and broad ranging HR consultancy service to leaders, senior managers and supervisors, central HR unit staff and other key stakeholders across the University. The key objective of the role is to develop strategy in partnership with the business leaders and to implement contemporary HR planning and strategies to achieve business goals and the strategic directions of the University.
The incumbent will develop a detailed understanding of their portfolio area within the University context and work in close partnership with managers and their teams.
To be successful in this role, you will have:
Post graduate qualifications in Human Resources/Employee Relations and extensive relevant experience (minimum 5 years);or extensive work experience and specialist expertise, or an equivalent combination of relevant experience and/or education and training.
Knowledge of and demonstrated capacity to implement contemporary HR theories and practices.
Demonstrated capability in partnering with senior leaders to drive organisational outcomes through effective people management practices.
Sophisticated communication and interpersonal skills, with a proven ability to liaise effectively with senior management on complex and challenging issues and facilitate difficult conversations.
Demonstrated experience in facilitating strategic HR planning and evaluation processes.
Knowledge of relevant industrial instruments, workplace related legislation, HR related policies and experience in their application across complex organisations.
Capability to coach and mentor senior managers and other key staff across the organisation.
Knowledge of, and experience in adhering to workplace policies and procedures in the areas of work health safety, equity, diversity and promoting a respectful workplace culture.
HEW Level 8 - From $94,839 plus contributory superannuation with Unisuper, attracting a generous employer contribution of 17%.
About Applying
For more information about the position including selection criteria, go to
https://www.newcastle.edu.au/about-uon/jobs-at-uon/job-vacancies
Closing Date: Sunday 14 January 2018