HR Business Partner - Fixed Term
Location:

North Sydney, New South Wales, Australia
Posted:

27th March 2018
Advertiser:

Australian Catholic University

- 974142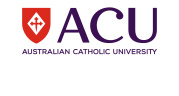 Job No:
974142
Campus Location:
Brisbane, North Sydney, Melbourne
Functional Unit:
HR Relationship Management
Work Type:
Fixed term full time
Fast paced, high volume, front line provider of quality HR service
Full-time fixed term until December 2018 based in North Sydney, Melbourne, or Brisbane
Australian Catholic University (ACU) in an inclusive community that welcomes students and staff of all beliefs. ACU has over 2,500 staff supporting more than 34,000 students across eight campuses- Adelaide, Ballarat, Brisbane, Canberra, Melbourne, North Sydney, Strathfield and Rome.
As valued members of our community, all staff members are expected to have an understanding of ACU's mission and values and to demonstrate an active contribution to them.
Within HR Business Partnering, there are four HR Business Partnering teams working to identified client groups as well as specialist Recruitment, Capabilities and Development and Superannuation and Salary Packaging Specialist teams. The HR Business Partnering teams are generalist HR practitioners who are responsive to all staff queries, identify issues and trends and recommend intervention; initiate people management processes and monitor progress; provide people management advice, coaching and guidance to line managers and supervisors; support change management and support case management.
As HR Business Partner you will:
in collaboration with the HR Business Partnering team, deliver a timely, accurate and informed service
provide constructive advice and support relating to performance management, policy and enterprise agreement application and resolution to people management issues
manage end to end people management processes, recruitment processes and associated processes to implement change.
To be successful in this role you will need to demonstrate:
relevant degree, preferably at postgraduate level and extensive relevant experience
a commitment to quality client service with highly developed relationship management skills
experience providing policy advice on workplace legislation and enterprise agreements
the ability to negotiate and influence at all levels within the organisation.
How to Apply:
Obtain the Position Description here
HR Business Partner PD.pdf. Applicants are expected to address all selection criteria listed in the position description. To apply for this role click the "Apply" link below. Visit Hints and Tips on how to apply.
Total remuneration valued to $102,058- $114,102 pa, including salary component $93,417- $104,441 pa, (Higher Education Worker Level 8), employer contribution to superannuation and annual leave loading.
General enquiries can be directed to Liza Rainbird, Associate Director HR Business Partnering on (02) 9739 2632.
Only candidates with the right to work in Australia may apply for this position.
ACU is committed to diversity and social inclusion in its employment practices. Applications from Aboriginal and Torres Strait Islander people, people with disabilities and people from culturally diverse groups are encouraged.
Equal Opportunity and Privacy of personal information is University policy. For more details visit www.acu.edu.au/careers"
APPLICATIONS CLOSE: Sunday 8 April at 11.55pm