HR Diversity and Equity Consultant
Location:

Cairns or Townsville, Queensland, Australia
Posted:

11th September 2018
Advertiser:

James Cook University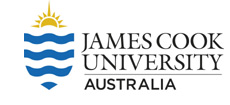 Human Resources Directorate
We now have a full time (36.25 hours) continuing opportunity for a HR Diversity and Equity Consultant ($80,751 - $89,295) to join our world-leading institution at James Cook University.
This position can be based at either the Cairns or Townsville campus in picturesque North Queensland, where you can enjoy a tropical lifestyle whilst achieving your career goals.
What you will achieve
You will have the opportunity to provide advice, analysis and support in the areas of employee equity and inclusion, developing strong and effective working relationships with key stakeholders.
Using evidence-based methodologies you will implement practical initiatives to further enhance our culturally diverse workplace. You will collaborate with colleagues within the HR Directorate and across the University to reduce barriers to workplace inclusion. In particular, your achievements will focus on outcomes in terms of gender equality, Aboriginal and Torres Strait Islander employment, LGBTI employees, and people with disabilities.
What you can bring
We are seeking a HR professional with demonstrated experience in implementing employee equity, diversity and inclusion programs in a large and complex services environment. You can bring a track record of stakeholder engagement and relationship management skills with proven projection coordination or management experience.
Why JCU
Consistently ranked in the top 2% of universities worldwide, JCU is one of the world's leading institutions focusing on the tropics and offers a culturally diverse working environment with opportunities for professional and personal growth. JCU prides itself on being dedicated to teaching, learning and research that is not only of high quality, but also delivers practical benefits to the peoples and industries of the region.
We support our people through the provision of:
generous superannuation scheme with 17% employer contributions
ongoing professional and career development
five weeks' annual leave with attractive options for salary packaging
flexibility that supports work life balance
APPLY NOW VIA THE "CAREERS AT JCU" WEBSITE
Applications close Sunday 29th September at midnight
Contact Karen Desira on 0428 848 946