Human Resources Manager – The Toro Company
Location:

Adelaide, South Australia, Australia
Posted:

2nd July 2018
Advertiser:

Toro Australia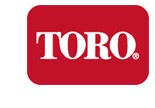 MAJOR FUNCTION:
Lead the Australian HR team in the provision of Human Resources services, support and decision making expertise to all functions/businesses of Toro Australia/APAC to ensure a highly productive, motivated, trained and professional work force. Recommend appropriate human resource management actions to meet business needs while supporting the company's commitment to corporate culture. Partners with managers and staff in various areas such as leadership development, talent pool strategies and talent development, change management, performance management, business planning, staffing, conflict management, etc. As a member of the A/APAC management team contributes to the general management of business in the Region.
DUTIES AND RESPONSIBILITIES:
Organizational Planning & Staffing
Provide staffing support for assigned business/function as follows
Determine the talent implications of business strategy plans.
Influence managers in the improvement of organizational effectiveness by analyzing organizational structure and evaluating options that will best meet the needs of the functional area.
Play an active role in the talent management/succession planning process within each functional group.
Manage the recruitment process consistent with Toro's philosophy and established practices. Maintain effective relationships with vendors in Recruitment, Labour Hire and Apprenticeships.
Assist department managers in job design, analyzing and preparing job descriptions when appropriate.
Facilitate placement, transfer and promotion activity.
Conduct exit interviews and analysis of turnover. Provide other termination and outplacement support as needed.
Manage headcount planning per business requirements.
Ensure that all Australian/APAC locations conform and comply with Employment law and statutory obligations in an accurate and timely manner. Develop complementary employment strategies for competitive advantage.
Compensation, Remuneration & Employee Benefits
Provide Human Resources service and support to assigned work groups to include:
Salary planning and administration, including supervision of the Payroll function .
Administer Toro Australia Superannuation plan, policies, and related matters in conjunction with appointed providers.
Maintain equity in the administration and interpretation of company pay policies that will support talent development within and across specified job families. Ensure appropriate performance communications coincide with remuneration and benefit actions.
Participate in compilation of data necessary to properly evaluate new or existing positions.
Oversee motor vehicle fleet policy and practice.
Performance Management
Support managers and employees in understanding, communicating and completing the myTC performance management system and process.
Advise managers on appropriate objective setting principles and process.
Assist managers in the use of objectives and performance reviews as coaching tools for individual development.
Ensure that performance management forms and procedures are used by managers in a timely way.
Provide direction and coaching to managers/supervisors on handling employee performance issues.
Monitor trends in performance and advise/support managers in determining what resources/actions are required to address issues.
Coach individual employees to manage their personal performance.
Employee Relations
Manage effective employee relations, including enterprise agreement negotiations, general employment policies, working conditions etc. and liaison with union and employer associations.
Manage ER budget for annual and ad hoc Employee programs and activities that foster team and organizational effectiveness.
Partner with employees and managers to ensure a productive work environment, including Wellbeing initiatives, office layout, facilities and related conditions of employment.
Facilitate corporate programs including communication releases, quarterly results sharing, continuous improvement programs, Owners' days, Culture Surveys, scholarships, service awards, product purchases etc.
Oversee community relations related to volunteerism and giving programs.
Facilitate the investigation of employee issues such as: disciplinary actions, employee complaints, allegations of code of conduct or ethical violations. Provide guidance and recommendations for problem resolution to management.
Assist with management of organizational conflict and/or counseling including partnership with EAP contract vendor.
Respond to and address managers' and employees' general HR needs.
Employee Development
Collaborate with A/APAC senior leadership, corporate training team and vendor consultants to identify and develop training and development initiatives that build capability to meet current and future organizational needs.
Oversee the implementation of annual training and development programs/calendar including budget management, part time education assistance, Apprenticeships, etc.
Corporate Culture
Promote and model PIE values to ensure alignment with corporate culture.
Promote employee recognition programs through Circle of Excellence, Continuous Improvement programs and other site specific means.
Coordinate and participate in employee activities to further develop employee/company relationships.
Support and/or lead various employee committees designed to further corporate culture.
Occupational Health & Safety
Oversee the development and coordination of Health & Safety policies and programs, pursuant to statutory and corporate standards.
Assure appropriate management representation and responsiveness to WHS Committee activity and direction.
Maintain effective relationships with relevant WH&S authorities and claims management agents.
Property Services
Oversee the maintenance and development of Toro properties including lease management, related legal and government relations, and supplier activities.
Oversee the administration of insurance policies, claims administration and related nonfinancial documentation.
JOB DIMENSIONS:
Works with minimum supervision. Direct Manager is located in Minneapolis, MN USA. Dotted line reporting to Managing Director, APAC
Leads the Australia HR team comprised of Senior HR Advisor, Payroll Administrator, Property Services Manager and 2 indirect reports.
Budget responsibility for Recruiting, Employee Development, Employee Relations, Health and Safety, Donations, Travel, Facilities, etc.
Partners with appropriate members of Corporate HR Centres of Expertise in order to develop sustainable talent management practices.
Assignments are broad in nature, usually requiring originality and ingenuity.
Partners with local management team lead by Managing Director, APAC. Works closely with all levels of employees in A/APAC region.
International travel required.

SPECIFICATIONS
Typically requires a bachelor's degree or equivalent and 8 plus years of progressive Human Resource Management experience. Master's degree or AHRI certification preferred.
Experience as the "in-country" Human Resources lead within a multi-national corporation.
Broad HR background/experience including:

Talent pool development and or organizational design practices, ideally in an OEM Sales and Distribution business
Organizational change
Organizational/team effectiveness
Business partnership - part of a business leadership team
Clear evidence of delivering tangible improvements in business performance through effective design and deployment of programs/practices.

Strong business acumen and ability to contribute to the business strategy and operational plans.
Strong evidence of both a strategic and "hands on" leadership orientation.
Exceptional verbal and written communication skills. Good facilitation skills.
Ability to analyze and define problems, collect data, establish facts and draw conclusions.
Ability to influence/persuade others and gain acceptance/approval of controversial or innovative ideas/concepts.
Passport and Visa eligibility to USA.
Proficient in all Microsoft applications, SAP, OpenHire, Success Factors ( or HRMIS equivalents).
The Toro Company (NYSE: TTC) is a leading worldwide provider of innovative solutions for the outdoor environment including turf maintenance, snow and ice management, landscape, rental and specialty construction equipment, and irrigation and outdoor lighting solutions. With sales of $2.5 billion in fiscal 2017, Toro's global presence extends to more than 125 countries. Through constant innovation and caring relationships built on trust and integrity, Toro and its family of brands have built a legacy of excellence by helping customers care for golf courses, sports fields, public green spaces, commercial and residential properties and agricultural operations.
For more information, visit www.toro.com.au, Check out the 'Working at Toro' link!
To learn more about Toro's heritage and culture, access the link
https://www.youtube.com/watch?v=kvcE8pjac-A&feature=youtu.be
We are proud to be an Equal Opportunity Employer and a Workplace Gender Equality compliant organization (WGEA Act 2012) and welcome applications from suitability qualified and experienced people.