Human Resources/OHS Business Partner
Location:

Greensborough, Victoria, Australia
Posted:

30th November 2018
Advertiser:

Nillumbik Shire Council

- 0860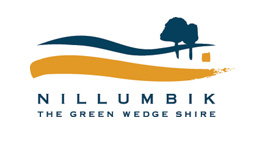 The Organisational Development Unit works collaboratively across the organisation to achieve best practice standards in building the capability of our people and a culture of high performance.
This is a fantastic opportunity for an HR generalist with ER/IR background and OHS experience to join our Organisational Development Unit on a full time basis. Your role will be focused on the OHS management system and OHS continuous improvements to continue to drive a positive safety culture; and has a key role in working with the business to provide ER/IR consultancy including specialist advice and solutions on a range of complex matters. You will utilise a process improvement methodology to ensure robust frameworks are in place to meet legal and compliance obligations. You will have experience utilising a consultative approach and well developed interpersonal skills to quickly build effective working relationships across a diverse range of staff as well as an opportunity to work on cross organisational projects.
To be successful in this role, you will have:
Tertiary qualifications in Human Resources, Business and/or a related discipline (or equivalent) with demonstrated experience in the field.
Generalist experience across all areas of Human Resources, which must include occupational health and safety and workers compensation administration.
Demonstrated ability to interpret legislation and award conditions of employment and including an understanding of relevant legislation such as the Workplace Relations Act, Equal Opportunity Act, Occupational Health and Safety Act, and Workplace Injury Rehabilitation and Compensation Act, etc.
HR business partnering experience supported by strategic thinking, strong interpersonal skills and emotional intelligence.
Experience with the development and maintenance of Human Resources, OHS and Risk Management strategies, policies and procedures.
Experience in managing and supporting projects and implementing these projects using project management and change management methodologies.
Presentation skills and demonstrated experience in group presentations/facilitation.
Demonstrated sensitivity to confidential issues as they relate to the Human Resources area and a commitment to the principles and practices of quality customer service and experience in a customer focused service delivery environment.
A copy of the position description can be obtained from the employment page on Council's website www.nillumbik.vic.gov.au or by contacting the People, Culture and Innovation Department on 9433 3253.
Applications addressing the key selection criteria and quoting position #0860 can be submitted online via Council's website until 11.59pm Sunday, 16 December 2018.