Organisation Development Advisor - 4 months temporary - Full or Part Time
Location:

Katoomba, New South Wales, Australia
Posted:

5th October 2018
Advertiser:

Blue Mountains City Council

- V18/4415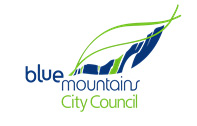 In this position you will assist with the development and delivery of a range of organisation development programs that will build and enhance Councils capability and performance through its workforce. As part of a small team you will focus on development of initiatives that support Council to achieve its strategic outcomes through workforce participation strategies and learning and development programs such as leadership development, safety and change management.
Your degree level qualifications and/or your significant experience in Human Resources, Organisation Development or Learning and Development will enable you to develop and deliver strategically aligned programs. You will also have strong analytical ability, project management experience, communication skills and an ability to work with all levels of leadership.
Part-time applications will also be considered; minimum 28 hours.
Salary: commencing at $1561.30 gross per week (pro-rata).
For further information contact: Paula Ford on 4780 5615.
Closing date: 21 October 2018.
APPLICATION INFORMATION: It is preferred that you obtain the position description and information on how to apply from our website, www.bmcc.nsw.gov.au. Applications addressing the selection criteria, accompanied by a resume, references and copies of qualifications should be emailed to hresources@bmcc.nsw.gov.au prior to closing date. If you are unable to get access to a computer, hardcopy applications may be posted to Staff Applications, Blue Mountains City Council, Locked Bag 1005, KATOOMBA NSW 2780.