Organisational Development Consultant
Location:

Greensborough, Victoria, Australia
Posted:

12th February 2018
Advertiser:

Nillumbik Shire Council

- Ref 0062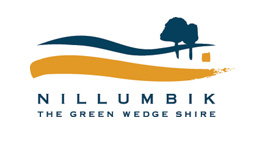 Applications closing on 25 February 2018, 11:59 PM
Job Type: Full Time
Package: Attractive remuneration package
Position Description:
Organisational Development Consultant(DOCX, 105KB)
Northern suburbs location
Diversify and apply your experience in a leading organisation
The Organisational Development Unit works collaboratively across the organisation to achieve best practice standards in building the capability of our people and a culture of high performance. In this role, you are a key member of a dynamic team in providing strategic and technical consultancy to the organisation's leaders, and working in partnership across the organisation to deliver cross-organisational projects and initiatives that drive organisational change.
You will be responsible for:
Organisational development project delivery.
Business partnering across the organisation.
Leadership within the Organisational Development Team.
To be successful in this role, you will have:
Tertiary qualifications in Human Resources, Psychology, Business and/or a related discipline (or equivalent) with an Organisational Development focus.
Experience in leading a team/cross function working group to achieve outcomes.
OD Business partnering experience supported by strategic thinking, strong interpersonal skills and emotional intelligence.
Previous experience in identifying and implementing change management strategies as they relate to organisational projects, using project management methodologies.
Previous experience in developing and reviewing Human Resource policies and procedures and developing strategies, action plans and reports.
Demonstrated sensitivity to confidential issues as they relate to the Human Resources area and a commitment to the principles and practices of quality customer service and experience in a customer focused service delivery environment.
Extensive experience in applying relevant legislation such as the Equal Opportunity Act, Occupational Health and Safety Act, Agreement and Award conditions of employment.
Excellent presentation skills and demonstrated experience in group presentations/facilitation.
Highly developed written communication skills and demonstrated report writing skills; including the ability to conduct confidential investigations.
A current Victorian Driver's Licence.
This is a permanent, full time Band 7 (Annualised) position.
Questions regarding this position should be directed to Sally Pickett, Organisational Development Consultant on (03) 9433 3365.To be part of this exciting opportunity, you must clearly address the Key Selection Criteria (as set out in the position description). Applicants will receive an email confirming receipt of their application at the time it is submitted. If you have not received confirmation within 12 hours, contact Organisational Development on (03) 9433 3253.