Regional Human Resource Manager
Location:

Melbourne, flexible location, Victoria, Australia
Posted:

1st June 2017
Advertiser:

Programmed

- 941551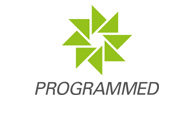 Programmed is a leading provider of staffing, maintenance and facility management services
We are a people business, we strive to create an environment for every team member to have a positive, enjoyable and rewarding work experience. We are looking for someone who appreciates the diversity of our customers and our contractors. How you achieve results is as important as what you achieve.
Our success is built on the talent and enthusiasm of our people. We aim to create an inclusive environment for the more than 20,000 people who are part of our team. Our people come from a broad range of cultural backgrounds, speak multiple languages and span many generations.
A new and exciting opportunity has arisen for a
Regional Human Resource Manager
to join us at a time of key change and transformation, to drive the development and implementation of people strategies which will promote organisational change across the business.
Reporting directly to the
General Manager, Human Resources
, this role will:
In consultation with the operational management team, guides and reviews the, implementation of the agreed industrial relations strategy
Coaches and develops the senior management and human resources teams in the application of the human resources and industrial relations process and systems workplace relations strategy
Contributes to the development of the human resources and industrial relations sections of tenders and proposals, including presenting to clients and potential clients
Provides expert advice, guidance, and support to the business across the areas of culture, diversity, performance management, career management, leadership development and succession management.
To be successful in this role you will have:
HR Generalist and OD experience, with a strength and passion in workplace relations including negotiation of enterprise agreements
Strong negotiation skills with the ability to lead discussions with union members
Relevant tertiary qualifications
Ability to gain the confidence of and influence stakeholders with your professional manner, legislative knowledge and broad HR experience
Outstanding written and verbal communication skills
In addition to working in a highly rewarding and diverse role, you will enjoy being part of a fantastic, supportive team, a competitive salary package, ongoing training and development, exceptional career opportunities and all the benefits of working with a large, progressive Industry leader!
If you are looking for a rewarding opportunity, this could be the next step in your Human Resources career. Don't let this one pass you by, apply now!
Please submit your application online by visiting programmed.com.au/careers and search for
Job Number: 941551
http://careers.programmed.com.au/caw/en/job/941551
Programmed provide a supportive work environment with a variety of employment benefits, including access to a discount benefit scheme, paid parental leave and employee share plan.Programmed supports a workplace culture of zero harm and encourages this in all that we do.Aboriginal and Torres Strait Islanders are encouraged to apply.