Talent Acquisition Manager – Part time
Location:

Southbank, Victoria, Australia
Posted:

12th July 2018
Advertiser:

Gemba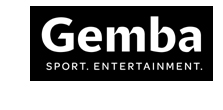 We're looking for the best Talent Acquisition Manager around so they can start looking for the best talent around. If you're passionate about people, building relationships and working in an environment that truly believes in its culture, then come join our team.
If you're interested, keep reading because it only gets better.
What is the role?
As a business that is committing to maintaining a strong culture, it's important to get it right from the start. And that means hiring amazing people that not only have the technical skills for our roles but also want to contribute to upholding our strong Values. This role will be instrumental in finding that talent and will take the lead on sourcing, screening and securing the best in the business. With an already existing strong recruitment and candidate care program in place, we are looking to take our searching processes to the next level.
This role can be based in either Sydney or Melbourne and will be working closely with the rest of the People & Culture team who are based in Melbourne. It's a flexible part time role and would ideally be worked as 4 shorter days per week, perfect for a parent returning to work or someone who would like the shorter days and flexible working arrangements.
Who are we looking for?
Ideally, you will be tertiary qualified and have 7+ years' experience in a similar Recruitment position. You'll thrive in a supportive team and be eager to build on our already existing processes. We're looking for an energetic individual, with excellent communications skills and a nose for finding talented people. You'll bring fresh and innovative ideas that are cutting edge in recruitment, will be social media savvy and have a drive to step things up a notch.
7+ years' work experience in a recruitment position
Strong talent sourcing experience, either in an agency or as an internal recruiter
Self-driven with an outstanding attention to detail
Great communication skills
Ability to consistently meet deadlines
Intermediate level skills in MS Excel, Word and PowerPoint.
Exposure to MS Access beneficial
How to apply for this job?
Written applications including a CV and cover letter should be addressed to Tiffany Cant, Head of People & Culture at careers@thegembagroup.com
Applications close Monday 30th July.
Note: All candidates require working rights of this country to perform the role.
Recruitment Agencies, we appreciate the interest but we've got this one covered. Thanks!