HR Coordinator (Mat Leave Contract) - Full or Part Time
Location:

Melbourne - Outer West, Victoria, Australia
Posted:

18th November 2021
Advertiser:

Driscoll's Australia

- 2021-1175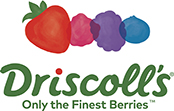 Part Time or Full Time (Maternity Leave) position
Previous recruitment exp. desirable
Join an energetic and vibrant team
Flexibility including hybrid WFH
THE OPPORTUNITY
We have an exciting opportunity for a passionate and energetic HR Coordinator to join our team on a short term maternity leave contract. Reporting directly to the HR Manager, you will be responsible for all HR administrative duties as well as the end-to-end recruitment and coordination of induction processes. You will also assist in rolling out HR projects from time to time.
You key duties will include:
Coordinating end-to-end recruitment activities including advertisements, shortlisting, and preparation of offers.
Managing the on-boarding and off-boarding process.
Maintaining various employee records and tracking systems.
Performing all other administrative/coordination activities across HR as required.
SKILLS & EXPERIENCE
We're looking for applicants with the following skills and experiences:
Previous exp. in HR and recruitment
Strong interpersonal and communication skills (including both verbal and written)
Strong attention to detail
Customer service orientation
Full Australian working rights
MORE ABOUTS US
Driscoll's Australia is an exciting joint venture company owned by Costa Group - Australia's leading integrated growing and marketer of premium quality fresh produce and Driscoll's (USA) – the world's market leader in berries. Partnering with a broad grower base across a national footprint, Driscoll's Australia supplies year round delicious, branded berries to consumers using exclusively patented varieties developed by our joint venture partners breeding programs. Since our inception we have successfully achieved significant yearly growth and market share, enabling us to become the market leader in our category.
BENEFITS
At Driscoll's, we are passionate about berries and our people. We take the time to nurture and invest in our people capabilities to help them grow and prosper. You will also be able to access a range of rewards and perks as well as discounts on a range of products through our Employee Reward & Recognition Program in addition to paid parental and partner pay. At Driscoll's, employee engagement, recognition and rewards is something we believe is key to maintaining a good company culture and happy workplace!

Please apply via our web site using the link below, or contact Adela Kadic Adela.Kadic@driscolls.com.au

Closing Date: December 17th