Human Resources (HR)/ER Consultant & Generalist (Part-Time)
Location:

Melbourne, Victoria, Australia
Posted:

3rd May 2022
Advertiser:

WorkPlacePLUS Pty Ltd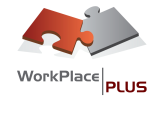 HR/ER Consultant Position – Generalist
Permanent Part-Time (flexible and negotiable)
Health, Not-For-Profit, Education, Government, Disability, Aged Care and SME's
WorkPlacePLUS has been extremely successful in building strong relationships with clients which has translated into continuing growth. We are offering:
Flexibility
Autonomy
Opportunities to challenge yourself and build relationships
Working with a close-knit dynamic team of like-minded professionals
An accessible, inclusive and best practice work culture
ABOUT YOU
We are looking for an experienced HR/ER practitioner to join our team and deliver practical human resources advice and support to our clients. Additionally, we are looking for someone based in Victoria who enjoys variety and takes pride in providing excellent client support.
The role requires:
Experience and technical ability to provide and implement HR/ER solutions, for example:
Conduct workplace Investigations
Facilitate change management
Manage employee relations
Manage disputes and grievances
Implement performance management systems
Develop and maintain relevant HR policies and procedures
Deliver leadership development programs
Mentor and train line managers
Excellent interpersonal, communication and organisational skills.
Ability to professionally engage and build relationships with executives, team leaders and employees.
Ability to identify client needs and promote WorkPlacePLUS services where required.
Tertiary qualifications in HR/ER or a related discipline and demonstrated experience as a strong HR generalist, ideally within similar environments.
The successful candidate will be working with WorkPlacePLUS clients either on site or off site and will become a trusted adviser on all their HR/ER issues. Occasional interstate travel may be required.
If you have the attributes listed above and are looking for variety, flexibility and working with a range of different clients, we would be delighted to hear from you.

To apply please send your cover letter and resume to admin@workplaceplus.com.au