HR Manager - 2 Year Contract
Location:

Walgett, New South Wales, Australia
Posted:

20th April 2021
Advertiser:

Walgett Aboriginal Medical Service

- 133848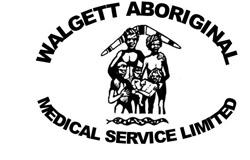 Are you an experienced human resources professional?
Utilise your skills in a growing community health organisation in this full time position!
Attractive salary package circa $133,168 with subsidised modern accomodation!
Walgett Aboriginal Medical Service - Empowering community, health and identity
WAMS not only provides healthcare: it helps educate and support Aboriginal and non-Aboriginal people in the community to care for their own health and improve their wellbeing, with many initiatives to help make healthy living more accessible. Their Healthy for Life program includes a market garden where clients and the community can have access to fresh fruit and vegetables grown on-site.
Services offered include public health, family health, sexual health, dental health, mental health and GP Clinical Services and a range of health programs, including drug and alcohol and limited health-related transport services.
WAMS have invested in state-of-the-art facilities that many urban locations lack. Staff and community members have access to a children's services area and a gymnasium, as well as a modern Chronic Diseases Building.
Be part of a multi-cultural team, live in a welcoming small town, and join a long-standing organisation that has been the life-breath of the Walgett community for more than 35 years.
About the Opportunity
WAMS now has a hands-on leadership opportunity for a full-time HR Manager to join their team in Walgett, NSW. This is a 2-year contract position with view to extend.
In this pivotal role within the organisation, you will be responsible for all aspects of WAMS' Human Resources function, including risk management and WH&S, recruitment and retention, training, compliance registers, and the development and implementation of HR policies and procedures.
Some of your key duties will include (but will not be limited to):
Developing and maintaining effective partnerships with staff, agencies, service providers and other stakeholders;
Providing timely, accurate and relevant advice to all functional areas within WAMS;
Developing Human Resources policies and procedures in line with relevant employment legislation, and assisting management and staff with implementation;
Coordinating recruitment efforts, and staff induction and exit procedures; and
Providing advice on remuneration, reward and recognition, pay progression matters, and more.
About You
To be considered for this position you will hold a tertiary qualifications in HR, business, or other relevant discipline, coupled with previous experience working in a generalist HR position. Ideally, you'll have HR experience in a health care setting, although this is not essential.
The position involves a significant degree of autonomy and will see you exercising control over the Human Resources function. As such, you must be comfortable working both independently and as part of a collaborative team, and be confident in your ability to oversee an array of key responsibilities.
There is a strong focus on people and performance management in this role, and as such, it is essential you be experienced in these areas and possess excellent interpersonal skills. Your ability to communicate effectively with stakeholders of all backgrounds will ensure your success.
Importantly, WAMS is looking for an empathetic, compassionate and responsible individual with an understanding of remote culture and willingness to be a part of a close community.
People who identify as Aboriginal and/or Torres Strait Islander are encouraged to apply.
About the Benefits
This is a fantastic opportunity for an ambitious and passionate HR professional to tackle a challenging and rewarding role with a long-standing organisation that contributes to the social and economic growth of the Walgett community.
Upon joining WAMS, you'll become part of an organisation that not only provides healthcare, but that helps educate and support Aboriginal and non-Aboriginal people in the community to care for their own health and improve their wellbeing.
In return for your hard work and dedication, you will be rewarded with an attractive salary package circa $133,168.
Included in this package, you will have access to the following benefits:
Subsidised modern accommodation;
4 weeks annual leave; and
Salary sacrificing up to $15,900 per year;
If you are looking to advance your HR career with an influential Aboriginal health organisation - Apply Now!