Human Resource Manager - 12 mth contract
Location:

Canberra, Australian Capital Territory, Australia
Posted:

10th February 2021
Advertiser:

Northside Community Service

- 132037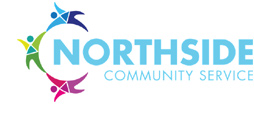 Are you an experienced HR professional with senior leadership experience?
Lead the strategic and operational HR management for an inspirational not-for-profit organisation.
Enjoy an attractive remuneration, salary packaging and flexible working arrangements!
Full-time, 12 month fixed term contract
About the Organisation
Northside Community Service is a not-for-profit, community-based organisation. We've been supporting our community in North Canberra – and beyond – since 1976. We're a progressive and modern community organisation that embraces diversity, social justice and advocacy for those in our community whose voices are often unheard.
Northside supports young children through our high-quality early education services, children and young people through our youth programs and family support services, older citizens through our aged care services and support programs, and the wider community through our housing, community development, outreach and volunteer programs.
About the Opportunity
Northside now has an exciting opportunity for a Human Resource Manager to join their team in Canberra, ACT on a full-time, 12 month fixed term contract with view to extend.
Reporting to the Chief Financial Officer and working closely alongside the wider Executive and senior leadership team, this position will be primarily responsible for strategic and operational HR management that supports organisational business and people requirements.
Your key responsibilities will include, but will not be limited to:
Providing management and supervision to the HR Coordinator and HR Advisor;
Providing high level advice across all areas of human resources;
Leading the ongoing development and maintenance of effective systems/processes to support HR matters;
Maintaining, improving and applying a suite of HR policies and procedures consistent with legal and business requirements (including ongoing training of all team members as needed);
Managing WHS processes and obligations; and
Facilitating organisational cultural change efforts.
About You
To be considered for this role, you must be a tertiary-qualified, seasoned HR professional with demonstrable leadership experience.
You must have sound knowledge of employment and contract related law, as well as a thorough understanding of confidential requirements. Ideally, you will have some experience in complex work environments and dealing with competing pieces of legislation, though this is not essential.
Importantly, you will need to have sound judgement with the ability to separate and prioritise your undertakings. You must be able to maintain composure and a positive, can-do approach including in times of adversity. You should be a creative thinker who is able to identify opportunities for innovation and improvements, and understand whether they align with the operational objectives of the business.
Strong interpersonal skills, a team player attitude and the proven ability to build positive relationships with a range of internal and external stakeholders, will be essential to your success in the role.
Please note: You will be required to complete a National Police Check and acquire a Working with Vulnerable People Card prior to commencing employment.
About the Benefits
This is a fantastic opportunity to utilise your HR expertise and create positive changes for a NFP making a real difference to the local community.
In return for your hard work and dedication, the successful candidate will be rewarded with an attractive salary, negotiable based on your skills and experience.
You will also benefit from salary packaging options, free on-site parking and flexible working arrangements, including the ability to work from home!
You'll be joining a fun, supportive and inclusive team who genuinely care for one another and where differences are celebrated!
This is an excellent opportunity to develop new skills & advance your career with an organisation that champions diversity, choice & innovation. Make a positive difference - Apply Now!
Northside Community Service is an Equal Opportunity Employer. They value diversity and inclusion and actively encourage applications from Aboriginal and Torres Strait Islander people, people with a disability, people from CALD and LGBTIQ communities.