People & Development Advisor (Grad & Clerks) - part time (3 days per week)
Location:

Brisbane, Queensland, Australia
Posted:

18th February 2021
Advertiser:

King & Wood Mallesons

- 496435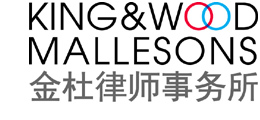 Love attracting and supporting early talent? Interested in a role that combines recruitment, development and business partnering in a leading law firm in the Australian market?
About us
As a leading international law firm headquartered in Asia and recognised as one of the world's most innovative law firms, King & Wood Mallesons offers a different perspective to commercial thinking and the client experience. With access to a global platform, a team of over 2000 lawyers in 27 locations around the world, we work with clients to help them understand local challenges, navigate through regional complexity, and to find commercial solutions that deliver a competitive advantage for our clients.
About the role
This role is responsible for the recruitment and management of the KWM Graduate and Clerk programs in the Brisbane Centre. The KWM Graduate and Clerk programs are consistently recognised for being innovative and current with new ideas. The role will work closely with the National Resourcing and Graduate team as well as key partner stakeholders.
The key accountabilities for this role include:
Coordinating both the seasonal clerk and graduate recruitment campaigns,
Managing clerkship programs and centre related onboarding and learning for our graduate program, with responsibility for the overall experience of our grads and clerks within the Brisbane centre.
Coordinating the graduate program rotations for junior solicitors in their first two years with the centre
Supporting and coordinating Graduate development in Brisbane (including PLT), working closely with the national Talent & Capability and graduate teams.
Review and manage graduate and clerk sponsorship and marketing activities for the Brisbane centre
With P&D Centre Manager, coordinating transfers and experiences within the centre and in other network offices
A full position description and 'how to apply' details for this role can be found on our website
What experience are we looking for?
4 + years' experience in a human resources advisory role (knowledge of or exposure to professional service environments a plus)
Degree qualified and/or formal qualifications in human resource management or a business related discipline
Good technical HR knowledge and experience in and/or curiosity about early career recruitment and development
Sound understanding of the law and legislation affecting human resource management in a large organisation.
General working knowledge of Chris21 or a similar HRIS system.
Sound understanding of Microsoft Office, Word, Excel, Outlook and PowerPoint.
Organisational - Solid and highly developed organisational skills are essential in managing a variety of tasks simultaneously and to meet specified deadlines.
Analytical - Exceptional attention to detail is required to ensure accuracy and completeness in all aspects of the role.
Time Management - Strong time management skills are required to ensure all aspects of the role are achieved.
Integrity/Confidentiality - Professionalism and sensitivity when dealing with people situations are essential to the role.
Communication - Demonstration of confident verbal and written communication skills are required.
Flexibility - A positive, open and flexible approach to dealing with people and situations.
Relationship Building - Ability to form solid relationships both internally and externally with professionalism and ease.
How to apply
Please apply by selecting the "apply now" link on our website and completing an online application form.
All job applications must be submitted through kwm.com, Seek, LinkedIn or an authorised agency, applications through any other third-party websites will not be accepted.
For further information about this role, please contact Olanda Gislason, People & Development Centre Manager at olanda.gislason@au.kwm.com or 07 3244 8565
King & Wood Mallesons is an equal opportunity employer and is committed to principles of diversity and inclusion. Applications from people of Aboriginal and Torres Strait Islander descent are encouraged.

If you are not an Australian citizen or permanent resident, you must hold all visas and other approvals necessary for you to work for the firm in Australia.
Agencies - please note that we are not currently accepting applications from agencies for this role.