Senior HR Advisor, Operations
Location:

Macquarie Park, New South Wales, Australia
Posted:

11th September 2019
Advertiser:

Herbert Smith Freehills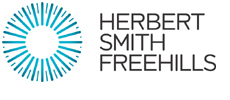 THE OPPORTUNITY
An exciting full time opportunity has arisen for a Senior HR Adviser to join our HR Operations team in a newly created role. We're looking for someone to provide support to the national HR Operations team to ensure high levels of service delivery, continuous process improvement and enhancement of the stakeholder experience. Reporting to the Senior HR Operations Manager, it includes day to day management of the HR Operations team and delivery of special and annual cyclical processes.
Some of the key responsibilities include:
Management of the national HR Operations team -direct responsibility for Sydney & Melbourne HR Ops teams; shared responsibility for Perth & Brisbane and ongoing liaison with HRMs in all 3 offices.
Management of and participation in the AskHR staff inquiry function.
Review of HR templates for legislative and process changes.
Management of pre-employment check process and annual cyclical processes.
Administration, delivery and ongoing improvement of national Induction program.
Management of external Audit requirements.
HR tender responses.
Overall management of national work experience program, including process refinement.
Contribute to national HR projects.
Compliance with WHS obligations and responsibilities in accordance with the requirements for this role.
SKILLS & EXPERIENCE
We are seeking a tertiary qualified HR professional who has experience in managing an operations function or HR centre of excellence from a production and resourcing perspective.
To be successful in this role, you will also have:
Extensive experience in HR advisory/HR operations from the legal or professional services sector.
Good understanding of employment law principles.
Excellent attention to detail and strong organisational skills essential to consistently deliver high quality work.
The ability to lead, supervise and bring out the best in a team.
Client service focus with strong stakeholder management skills.
Pride in your work and positively impact those around you to contribute to the success of the team and firm.
Strong communication skills, both written and verbal.
THE TEAM
Our competitive advantage is our people and our culture. Our HR team works closely with the leaders of the business to recruit exceptional people, nurture their development and guide their career.
As a member of the HR team, you could be working as a business partner assigned to a particular practice group, or in one of our specialist areas, including graduate or lateral recruitment, global mobility or reward. No matter what your position, you'll play a core role in shaping the future of the firm.
TO APPLY
To apply, please click here. For any queries, please reach out to Paula Saxon at Paula.Saxon@hsf.com