Talent Development Advisor - Fixed Term
Location:

Sydney - South West, New South Wales, Australia
Posted:

14th January 2020
Advertiser:

Liverpool City Council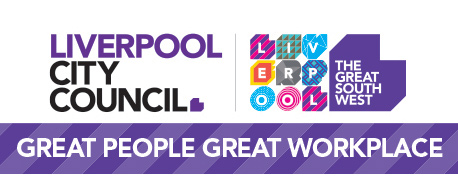 Talent Development Advisor


1 x Temporary Full Time 35 hours, 5 days per week - up to 12 months


Salary: $75,231.02 to $82,433.95 pa plus 9.5% super


Location: 33 Moore Street, Liverpool, Administration Building, Liverpool NSW 2170


Closing Date: 28 January 2020
Liverpool City Council is rapidly transforming to lead the Liverpool community through a period of immense growth. Our Talent Development team is forward-thinking, innovative and passionate about our success. This is a great opportunity for a creative and driven individual to make a real difference to our workplace!
At Liverpool City Council, we do learning differently. We enable our people to take the lead in their own development to achieve success and do great things.
As the Talent Development Advisor you will lead innovative and dynamic development and cultural change initiatives aligned to our strategic direction. The broad portfolio of programs and projects you will contribute to include employee development, values, leadership development, onboarding, coaching, mentoring, performance, talent and succession management and diversity inclusion.
To be successful, you will need to demonstrate your skills and experience in talent development, in particular how you meet the following four key criteria:
Tertiary Qualifications relating to Human Resources Management (or equivalent knowledge and experience in human resources), and Certificate IV in Training and Assessment (or willingness to obtain)
Sound understanding of contemporary talent development practices, trends and issues
Sound interpersonal and written communication skills with experience in building and maintaining strong relationships
Good project management skills and an innovative, flexible, client-focussed approach to problem solving
Salary will be dependent upon the relevant skills, experience and competencies of the successful applicant.
For further information about the position please contact Jenna Manns, Coordinator Talent Development on 8711 7591.
How to Apply: Please click the 'Apply' button above. Applicants must submit a covering letter, current resume and response to the selection criteria questions which will be shown once you commence your application.
Click here for a copy of the position description
Liverpool City Council is committed to providing a working environment that supports all employees to reach their full potential.
To be eligible to apply for permanent positions at Liverpool City Council, you need to be an Australian Citizen or Permanent Resident. For Temporary positions, you need a visa that gives you permission to work in Australia