WHS Advisor - dnata
Location:

Sydney Airport, New South Wales, Australia
Posted:

12th August 2019
Advertiser:

dnata Catering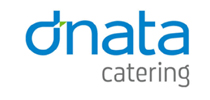 The Opportunity
A fantastic opportunity has become available for an experienced WHS Advisor, to join our team based at the Sydney Airport (dC).
The WHS Advisor provides advice, training, consultation and monitoring to support stakeholders and ensure all relevant WH&S legislation, company policies and procedures are implemented and effective. This role provides specialist WHS advice and engages closely with managers to ensure a proactive, committed approach to WHS and risk prevention across the unit.
Key Responsibilities
Identifying areas for WHS improvement within the business.
Providing specialist guidance and advice to reduce incidents and accidents and achieve WHS goals.
Driving continuous improvement of the company's Work Health & Safety processes.
Providing coaching and support to the operations team in regards to Work Health and Safety matters.
Conducting incident or near miss investigations.
Provide advice, training, consultation, monitoring for compliance, to support stakeholders and ensure all relevant WH&S legislation, policies and procedures are implemented and effective.
Facilitate audits, risk assessments and lead allocated site visits and inspections.
Develop and format high quality documents, presentation material, training material, and internal and external reports for stakeholders.
Ensure dnata catering is not exposed to unnecessary risk or costs associated with non-compliance.
Assist in the coordination of the return to work and injury management function.
Lead WHS, and Fire Safety Committees by ensuring regular meetings are conducted and documented.
Conduct all relevant induction training pursuant to the areas of security, fire safety, WHS and emergency procedures.
Selection Criteria
Demonstrated success in a WHS role.
Minimum of a Certificate IV in Workplace Health and Safety combined with experience in applying this knowledge at the workforce level.
Commercial outlook.
Effective presentation and facilitation skills with a demonstrated understanding of adult learning principles.
Formal Qualifications in Auditing and Incident Investigations (ICAM).
Proven ability to understand, apply and communicate complex work health and safety processes and requirements.
Experience with developing and implementing WHS Management Systems.
Experience with facilitating WHS audits.
Experience in developing and delivering in-house presentations and training programs.
Experience in managing a diverse group of stakeholders.
Displays business and industry acumen understanding.
Competent in documentation and records management using the Microsoft Office suite, other document or Incident Management Systems.
Strong communication and influencing skills.
Demonstrated ability to communicate and influence confidently at all levels.
Demonstrated ability to influence change.
Demonstrated ability to prioritise.
Strong computer skills.
The ability to travel on an occasional basis (local, state and interstate), mostly pre-planned but sometimes at short notice.
If you would like to apply for this role please apply via https://dnatacatering.expr3ss.com/home or by scanning the QR code with your smartphone.

Please be sure to include a covering letter addressing the key criteria set out in the Job Advertisement shown here as the first page of your resume.
We thank all applicants in advance as only successful applicants will be contacted for an interview.
The successful candidate is responsible for covering her / his own relocation expenses.