Workforce Relations Senior Officer
Location:

Alice Springs, Northern Territory, Australia
Posted:

14th November 2023
Advertiser:

NT Government

- 19417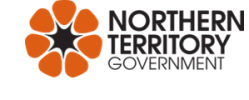 Experienced Human Resource Practitioner.
Fast-track your career in Human Resource Management.
Dynamic and flexible work environment.

Administrative Officer 6 Remuneration Package Range $110,643 - $123,308 (including salary $94,620 - $105,609)
Corporate Services - Workforce Relations
Alice Springs, Northern Territory
Full time, Ongoing
The Department of Corporate and Digital Development (DCDD) provides essential corporate functions to the Northern Territory Government, enabling agencies to focus on their core business. Workforce Services are delivered to client agencies under a centralised services model across geographically and culturally diverse environment. The Workforce Relations team provides support across a range of areas including Employee Relations, Performance and Conduct, Injury Management, Recruitment and General Human Resources.
As a Workforce Services Senior Officer your primary objective is to provide high-level, client-focussed generalist and specialist Human Resource Management (HRM) advice and support to Northern Territory Public Sector (NTPS) agencies and employees.
Working closely with clients you will provide a responsive, high quality workforce relations advisory service and end-to-end support to assist clients manage their human resource needs. Applying your demonstrated experience and contemporary knowledge of operational HRM you will take the lead in delivering HR projects, developing and implementing policies and procedures, and ensuring compliance with NTPS policies, standards and delegations.
This role will make good use of your high level communication, negotiation and conflict resolution skills, your well-developed written skills and your ability to establish collaborative relationships and influence human resource practices.
Working alongside a supportive and inspiring team, you will be rewarded with a competitive remuneration package consisting of; 11% superannuation, six weeks recreational and three weeks personal leave, up to 17.5% annual leave loading, 3 day paid shutdown over Christmas and the opportunity to further develop your career in Human Resources. Flexible work agreements may be negotiated in line with operational requirements.
This is an amazing time to live in Central Australia. Alice Springs (or Mparntwe) has been home to the Arrernte people for over 30,000 years and is recognised as one of the most diverse and accepting communities in Australia. It is also the gateway to many Australian gems including the iconic Uluru, Kata Tjuta (the Olgas) and the MacDonnell Ranges.
For further information about this vacancy please contact: Patricia Bezerra, Workforce Relations Manager on 08 8999 3244 or Patricia.Bezerra@nt.gov.au
Quote vacancy number: 19417
Closing date: 22/11/2023
Applications should consist of a one page summary sheet, resume / CV and copies of relevant qualifications.
For a copy of the Job Description or to view career opportunities in the Northern Territory Government please visit www.jobs.nt.gov.au