Browse HR Jobs - hr analysis and reporting - Victoria
Location:

Kew, Victoria, Australia
Posted:

10th July
Advertiser:

Bank Australia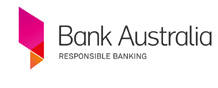 Full time, permanent opportunity
Be supported to build your career in an organisation that shares your values
Salary $79k-$92k (including 11% superannuation) plus benefits
Come and help us build a different kind of bank, the bank Australia needs. We're driven by a clear purpose to create mutual prosperity and positive impact for people and the planet. We're growing fast as more people choose to align their banking with their values. We're looking for people who share our values and commitment to creating a positive future for our 140,000 customers, our communities, and our environment.
Location:

Eastern Suburbs Melbourne, Victoria, Australia
Posted:

25th June
Advertiser:

Hays - ANZ

- 2245989
Temporary Contract | Exciting Projects
East Suburbs Location | Parking Available
Competitive Hourly Rate | Weekly Pay
Temporary Workforce Planning Advisor job, based in Melbourne's Eastern Suburbs.